The Great Smoky Mountain National Park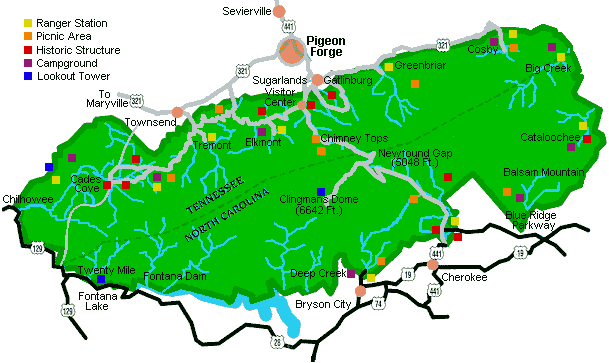 The Cherokee who first dwelled on this land named it the "Place of Blue Smoke." Today, the Great Smoky Mountain National Park remains as majestic and mysterious as ever. Their mystique and grandeur make the Great Smoky Mountains America's most visited - and most beloved - national park.
When you visit Pigeon Forge, you can experience the mountains in several ways - from your car or on foot. Two of the most popular Motor Nature Trails are Cades Cove Loop and Roaring Fork Nature Trail. Take advantage of the parking areas along the way for photo opportunities.